Mando Diao - Good Times
Article : Antoine Morin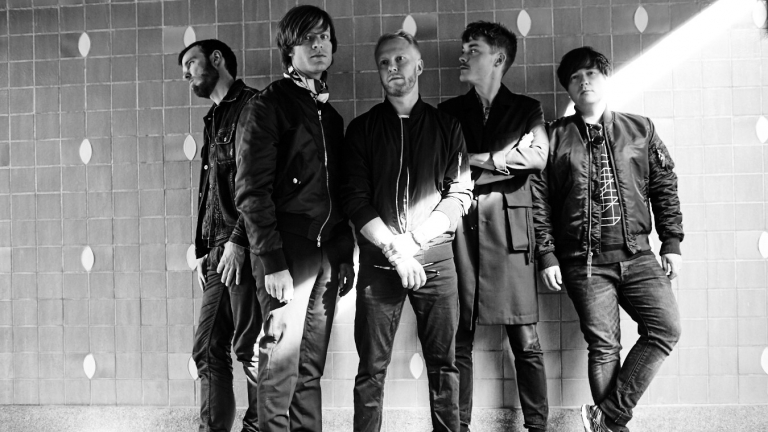 It is a formal comeback for the very popular Swedish alternative rock group Mando Diao, that released, on the 12
th
of May, their eighth studio album in 18 years of activity on the music scene. Formed in 1999 in the city of Brolänge, in the Dalarna country in central Sweden, the band has had and still has today a strong notoriety in many European countries, notably Germany and of course Sweden, as well as Asia, most particularly Japan. Surprisingly unknown in America, this did not stop the group now composed of Björn Dixgård (vocals & guitar), Carl-Johan Fogelklou (bass), Daniel Haglund (keyboards), Patrik Heikinpieti (drums) et Jens Siverstedt (guitar & back vocals) from having a huge success and now be at their eighth long-play, the very first of their collection without Gustaf Norén, one of the founding and most recognized members.
After a strongly appreciated album in Swedish called
Infruset
and released in 2012, followed by a much more experimental and criticized album titled
Ælita
in 2014, the year 2017 announces a return to a more familiar sound for their fans, and this even with the absence of Gustaf Norén and Mats Björke. Beyond a beautifully-designed cover art that will be extremely hard to beat this year, this new set of 12 songs presents, under the name of
Good Times
, a successful combination of the past experimentation and the signature elements of the band, always staying more within the
pop
genre rather than
rock
. Also often offering a more
new wave
and
funk
sound, the album offers a nicely made continuity of the seven others that came out in the past and is without a doubt satisfying to all fans, even the ones who ended up appreciating
Ælita
a little less already three years ago. A must listen!

Hit Song : Shake
First single taken from the album and first to appear on the Internet out of all the songs, Shake is a certainly a song with a lot of rhythm and exactly the kind of chorus we would expect from a Mando Diao record. With more new wave or even disco elements on certain moments, this track can already be distinguished from the rest thanks to its catchy factor.


Strong Link : Money
Fifth song of the whole album, we shall not confound it with Money Doesn't Make You a Man which was released three years earlier because instead of a five-minutes tortuous synthpop piece, we are being given a relatively short (at least in appearance) song much funkier, sounding somehow similar to the good years of Datarock. With a chorus just as catchy if not more than Shake, Money is the strong link for its fresh musical and vocal variety.


Personal Favorite : Watch Me Now
Right after Money comes Watch Me Now, another very upbeat song offering once again many funk elements that characterize this album almost from start to finish. With Carl Johan Fogelklou's bass dominating, we can hear all the genius and experience of Mando Diao in these four minutes. It is exactly why I chose this one as my personal favorite. Being myself a great fan of the group ever since I was seven years old (!) and having appreciated each of the albums in their own special way, this track brings me back through all these years with the band in my heart and leaves me with excellent memories. Thank you Mando Diao!