Adna - Closure
Chronique : Antoine Morin

The young singer-songwriter Adna kicks off the year 2017 in excellent manner with already the third solo album of her career, called
Closure
. Born in 1994, the artist was born in Bosnia and Herzegovina, but grew up in the city of Göteborg in Sweden and is based since a few years in Berlin, Germany. Signed under the Swedish label
Despotz Records
, she is therefore still strongly attached to Sweden and its exceptionally active music scene.
Known
to the public
at 16 years after posting few covers on youtube, she released her first EP in 2012 and her first album named Night in 2014 which was followed by Run, Lucifer in 2015.
Having only recently turned 23 years old, she already holds an impressive music catalog and a considerable touring experience.
Just 23 years old, Adna managed to show the breadth of her talent and gained a lot of touring experience.
She paints an
emotional and fragile landscape and continues to impress.
With a minimalistic style, bending more towards dream pop and indie folk, she has a sound that can be associated with other artists such as
The XX
,
Bon Iver
and
Daughter
. She however displays a truly surprising variety of instruments and an especially limited (almost inexistent) use of synthesizers. Possessing a voice with a maturity that seems to be beyond her age, the final result presents a breathtaking purity and a guaranteed overwhelming atmosphere. The album itself, released on March 17, is made up of nine songs that last in average three minutes and a half each (which makes
Closure
a quite short album as a whole) and all of these tracks have the same dark and melancholic style. All of them also have a rather slow tempo, making the album a long and twisted dream that ends up being nothing short of excellent. A true must for rainy days!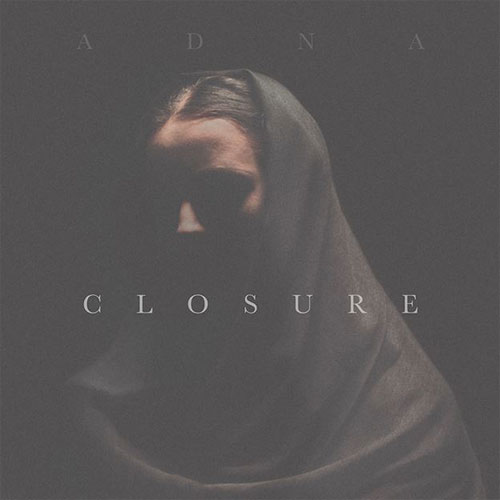 Hit Song : Thoughts
Released a bit before the album release, the song Thoughts could therefore have had more time to be heard and known by the public, but it still remains the most distinguished effort of the long play. Slightly more upbeat than the majority of the other songs, it presents some powerful percussion that gives it a special strength that arrives at the peaking point of the album.


Strong Link : Overthinking
A bewitching yet quite minimalistic track, Overthinking is a song dominated by Adna's strong voice, added to several secondary voices that gives it a unique little something. One of the rare songs that have a few electronic elements in it, the whole length of it probably has the melody that stays in your head the most.


Personal Favorite : Leave
Leave is my personal favorite for its perfectly orchestrated mood. A melancholic piano and voice that sounds hesitant at first but takes so much volume during the choruses... A true roller coaster of emotions appears when I listen to this song. We can genuinely understand the dreamy universe of the artist through these three minutes of delicate sadness that are truly poignant. I love it and ask for more!